Blog / News: Living in Spain is good for your health
With more than 100,000 Spaniards living to more than 100, they must be doing something right. Is it down to the soup, the sunshine, or just being young at heart?
For those of us who live in Spain, recently released data is very encouraging. Spain has the second highest life expectancy in the world!
The OECD (Organisation for Economic Co-operation and Development) has produced figures which put Japan at the top of the list for longevity, with Spain second. Spain has more than 100,000 citizens who are 100 years old or older and average life expectancy stands at over 83.
Why is Spain so healthy?
It's all down to the Mediterranean diet and sunshine, according to experts, though the excellent national health service will have something to do with it. A Mediterranean diet consists of plenty of fish, pulses, vegetables, fruit and not too much meat, though this is changing as fast food companies spring up all over the place and you will find a McDonalds in almost every town. The people living to over 100 have never eaten a burger or other fast food, relying on home cooking instead, mostly soups and simple meals.
Obesity is starting to be problem here as elsewhere, particularly in younger people and this, say doctors, is mainly due to sugary drinks and fast food. In response the Spanish government put an extra tax on sugary drinks from the start of this year – we will report on the results!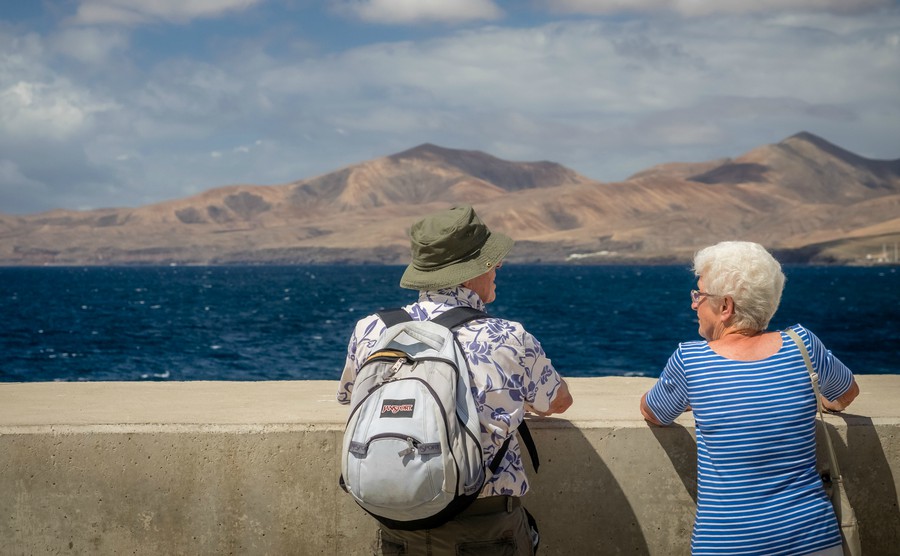 Some tips from elderly Spaniards
Outdoor living has a lot to do with Spanish people's' longevity. With the excellent climate in most of Spain, activities are pursued outside more than at home. Even in winter, it is possible to spend much of your time on the golf course, walking, cycling or playing tennis. The older generation worked mostly in the fields or on construction, whilst factory workers spent evenings and weekends tending orchards and vegetable gardens, fishing or playing some sport.
In an interview, some of Spain's centenarians talked about why they thought they had reached such a good age. Many of the centenarians said they had honey every day, while others put their faith in gazpacho, the famous Spanish cold tomato, cucumber, onion and pepper soup. A gentlemen of 112 said keeping a youthful outlook kept him young.
The Spanish health service
Despite cutbacks since 2008, the Spanish health service maintains high levels of care. Elderly people are treated very well as they are respected in Spain and there are numerous associations throughout the country to care for the wellbeing of the old. The public health system in Spain is considered to be a service and if you qualify to use it, you will generally get very good healthcare. Waiting times have increased of late but if the problem is urgent you can expect to be seen quickly and many Spanish people who also have some form of private healthcare will opt to use the public service for serious illnesses, even if they might have to wait a little longer for an operation or treatment as the standard for these is so high.
Spain offers a wonderful lifestyle and if you stay away from the fast food outlets and choose to follow a Mediterranean diet and to live as the Spanish do, you can truly say that living in Spain is good for your health.
[From Spanish Property Guide]
22 Nov 2017

With more than 100,000 Spaniards living to more than 100, they must be doing something right. Is...
Read more + 22 Nov 2017